BIG GREEN EGG, ACCESSORIES & BBQ SUPPLIES
Visit Cozy Pools, Spas and Hearth for a large selection of accessories and equipment for your EGG.
We also offer the famous Wicked Good Charcoal "Weekend Warrior Blend", this is a wonderful all-around charcoal, a proven choice by our customers for fast, hot grilling or for their long, slow cooking.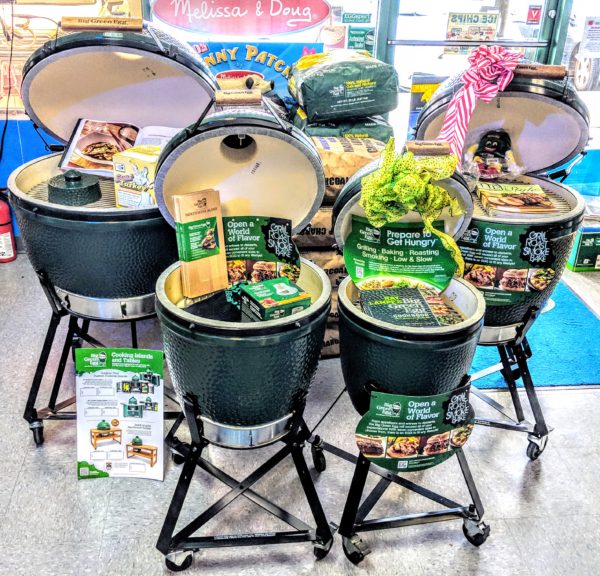 Space-aged ceramics and double-wall construction make it durable and fuel efficient.
The EGG retains moisture in meats, resulting in little or no shrinkage and superb flavor.
750 degree heat produces steakhouse searing maintains low, even temperature to develop "pit-BBQ" tenderness
The Big Green Egg
FOGO Charcoal
Wicked Good Charcoal
Maine Grilling Chips & Planks
KosmosQ
Dizzy Pig